| | |
| --- | --- |
| | Oppo PM-2 planar magnetic headphones review: As exquisite as they are expensive |
Posted on 02 December 2017
Oppo's PM-2 planar magnetic headphones have an uncanny knack of pulling out every last detail from your music.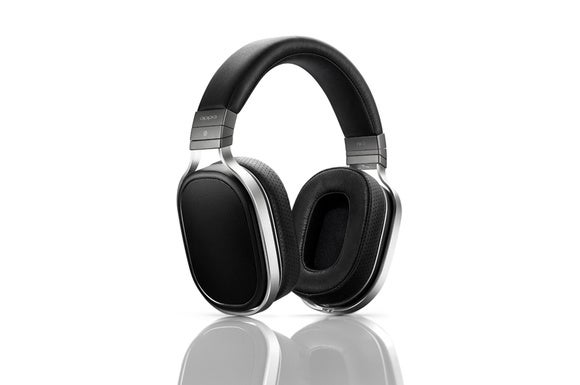 The Oppo PM-2 are all-around spectacular headphones, as well they should be considering their RM2350 price tag. These cans deliver an uncolored, neutral, and engaging musical presentation with an uncanny knack of revealing the finest details from just about any musical source. While you can drive them with a smartphone, you'll be duly rewarded by pairing the PM-2 with the highest-quality headphone amplifier or digital audio player you can afford.
If you're not familiar with Oppo, you're not alone. For much of its existence, the company made a name for itself by producing some of the best and most acclaimed Blu-ray players (and DVD players before that) money could buy. But you wouldn't find those products in any big-box store; you had to shop specialty retailers or buy direct.
So when Oppo announced they were entering the high-end headphone market with the $1099 PM-1 planar magnetic headphone and $1199 HA-1 headphone amplifier and DAC, many were taken aback. What does a niche player in the Blu-ray market know about manufacturing high-end personal audio gear? A lot, as it turned out. Universal praise and industry awards quickly silenced the doubters, but it didn't make those spectacular products any more affordable.
Now people wanted a cheaper version of the PM-1 that delivered the same sound quality. Oppo heard those cries and voila! The PM-2 was born.
Oppo PM-1 compared to Oppo PM-2
You'll be hard-pressed to tell the PM-2 apart from its more expensive sibling, the PM-1. You might also swear that the industrial design of both sets of headphones was inspired by the 1975 Dr. Who episode "Revenge of the Cybermen."
As for performance, Oppo says that aside from some minor adjustments to the voicing in the treble (based on feedback about the PM-1), there isn't much difference in the technology, design, or component parts in the two models. The biggest differences between the PM-2 and PM-1 are cosmetic matters that don't impact audio reproduction.
The PM-2 doesn't envelop you in luxury like the PM-1 (which is not to say that the PM-2 feels cheap). The PM-1's lambskin headband and ear cups give way to a synthetic leather on the PM-2; the metal trim around the PM-1's grill, and the silver trim between its headband and ear cup body are replaced by high-quality plastic on the PM-2; and the gorgeous wooden storage case that comes with the PM-1 yields to a more casual, soft-shelled, selvedge denim carrying case.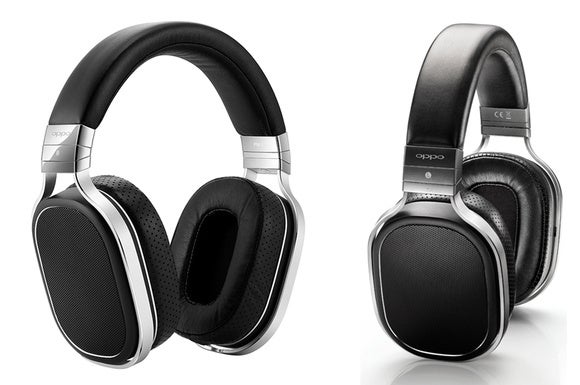 Planar magnetic technology
Oppo's take on planar magnetic technology is the same in both models. Where more traditional headphones use dynamic drivers (like those in loudspeakers), a planar magnetic design uses an extremely thin and light diaphragm to reproduce sound. A magnetic system drives the entire surface of the diaphragm evenly in a pull-push manner. Oppo says that the benefits of its proprietary, double-sided diaphragm include less distortion, greater efficiency, and better consistency.
Oppo went for an open-back design that offers many benefits, but there are also some trade-offs: You get a greater sense of musical space and depth, but the drivers are open to the world around you, so you hear everything around you. There's practically no isolation from outside noise and very little to stop the music from leaking out into the environment. To get the best experience with the PM-2, you'll want to listen in a quiet space.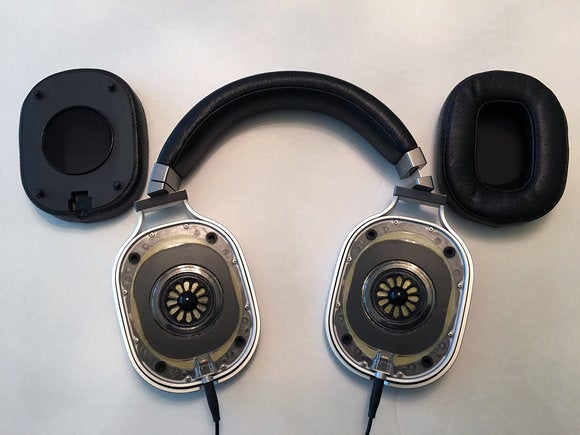 Superb fit and feel
You'll never be at a loss finding the perfect fit with the PM-2. The ear-cup arms swivel effortlessly 90 degrees in either direction, and the ear cups themselves tilt up and down. The headband click-adjusts every few millimeters.
Many high-end headphones—including some competing planar magnetic models—are heavy. The PM-2 are not, they weigh just 385 grams (about 13.5 ounces). Long listening sessions were no problem in my testing. I could listen for hours without the headphones feeling heavy.
As with most circumaural headphones, the PM-2 did get a bit hot. But they also did an above-average job of resisting sweat, and the hypoallergenic, natural latex cushions kept their shape. I still prefer the feel of natural leather to the PM-2's synthetic material; if leather ear cups are must-have feature (they are for me), Oppo sells lambskin ear pads as a $59 accessory.
TechHive's recommendation
While certainly not the most expensive headphones on the market, Oppo's $699 PM-2 planar magnetic headphones still represent a significant financial investment. If you've been saving your dollars in the hopes of one day finding a killer pair of headphones, that day is here: Oppo's PM-2 will endlessly engage you, beautifully unwrapping the hidden nuances of your musical collection one layer at a time. There aren't many no-brainers in life. The Oppo PM-2 is one of them. Very highly recommended.


« Back